"The Heart of the Community"
 Mission Statement:
Our mission is to create a quality system of recreation, while preserving our parks and facilities for future generations. We seek to enrich the lives of local residents and visitors alike by providing opportunities for personal growth, physical fitness, and community involvement through recreational programs.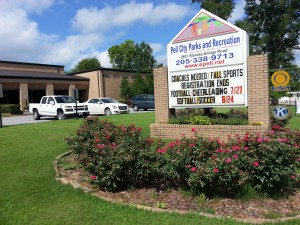 The Pell City Parks and Recreation Department is located on the beautiful Logan Martin Lake. Whether you enjoy fishing, playing sports, swimming, exercising, or you're just looking for a place to spend some time outside, we offer opportunities for all these activities and many more! Our facilities also include rooms and outdoor pavilions for event rentals, so plan your next meeting or function with us!
Parks & Facilities
Programs
Youth Sports
Adult Sports
Activities and Meetings
Classes
Adult Art
Zumba
Writers Anonymous
Friendship Quilters
Square Dancing
Wood Crafters
Clubs & Organizations
American Legion
Garden Club
Veterans of Foreign Wars
M.A.P.S.(Military Assistance Personal Support)
Lion's Club
Young at Heart
Coosa Valley American Vets
Daughters of the American Revolution
Disabled American Vets
Pell City Parks and Recreation
2801 Stemley Bridge Rd.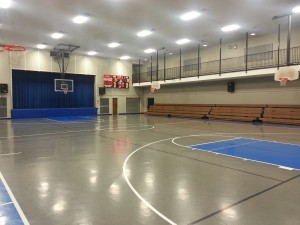 Pell City, Al. 35128 Phone:(205)338-9713 Fax:(205)338-3071                                                      

Buisness Hours:
Monday-Friday: 7:30am-9:00pm
Saturday: 8:00am-9:00pm
Sunday: 1:00pm-5:00pm