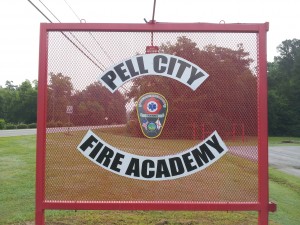 First Time Successful Achievement
While our program is still in infancy we are very proud of the accomplishments that our students have achieved. Secondary Career Tech. Education has Career Readiness Indicators they use as benchmarks for future success of students in that job field. Our students achieved more CRI's than any other CTE program (1Year) than in the history of High School Career Tech. Education in the State of Alabama.
Jacob Coshatt was one of our Fire Science Students last year. Jacob completed the Fire Science program and during the summer attended the 200 Hour Firefighter Bridge Program that Bridges a student from Certified Volunteer Firefighter to Firefighter I/II. And as far as we know and the Fire College knows Jacob is the only student in the history of the Fire Science Program to go from High School Career Tech Fire Science to Firefighter I/II. We are very proud of students and look forward to more stories like these in the future.